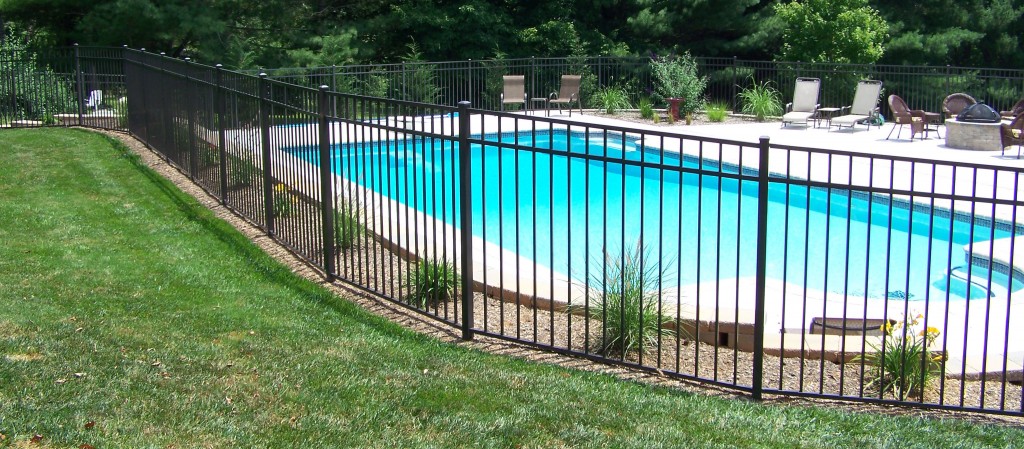 Fence-depot.com is committed to making each and every customer a satisfied customer.  Our 25 years in the fence sales and installation business combined with SPECRAILS 50 years of fence manufacturing experience make us the most popular duo in the fence industry today!  You can have confidence in knowing that all of the material sold at fence-depot.com must first pass intense, rigorous field testing for quality assurance and your peace of mind.
To make aluminum fence shopping easier, we have compiled data on both SPECRAIL aluminum fencing and Jerith aluminum fencing so that you will be well informed before you make your fence purchase.
Both companies have a proud tradition of quality and service to their customers with Jerith making its first fence in 1961 and SPECRAIL (a division of Porcelen Ltd. Ct. LLC.) making its mark in the custom finishing of aluminum fencing in 1957.
Fence specifications for both products are equivalent  in an apples to apples comparison. SPECRAILhowever, actually uses a common aluminum alloy selected for its 35,000 PSI and has actual testing data to back up its claims of strength and versatility.  The 6105-TS aluminum utilized by SPECRAIL has the same tensile strength of 35 KSI as Jerith's claims for its own brand of HS-35 aluminum. (HS-35 is not a known alloy of aluminum).
Testing certified by Bridgeport Testing Laboratory, Inc. indicates that SPECRAIL'S residential grade aluminum fencing can withstand the following loads without any structural damage: 300 lbs. concentrated load vertically downward, 200 lbs. concentrated load vertically downward at center of 6' aluminum fence panel, simultaneous loads of 50 lbs. per Lf. (200#) And 100 lbs. per Lf. (600#) was applied together.  A combined load of 800 lbs. was applied to a residential section without any structural failure, 200 lb. concentrated load applied to a 1 square foot area of the pickets.
When all is said and done, both products are first-rate, have lifetime warrantees, and are maintenance-free, but SPECRAIL is our top aluminum fence pick due to its comparable quality and unsurpassed value!  A residential grade Specrail aluminum fence is 10%-20% less expensive than a Jerith aluminum fence.  Why not get more bang for your buck?
SPECRAIL aluminum fence panels and matching aluminum gates are available in 5 standard colors and 12 designs.  There are 4 grades of aluminum fence sections available, one for every application. So if you are in need of an aluminum fence for a pool, aluminum fencing for your animals, or decorative estate gates to enclose your property, we are here to help!  Imagine the elegance of a beautiful maintenance-free fence in your yard!  The possibilities are endless and custom color orders are always an option.
The finest quality aluminum fence at the best prices is the reason that fence-depot.com and SPECRAIL are THE dynamic duo in the fence industry today! Call 1-800-760-5170 today for your free quote!